Winter can be incredibly demotivating, which is no surprise – it's cold, it's dark, there may or may not be copious amounts of snow giving you a headache (and forcing you to shovel).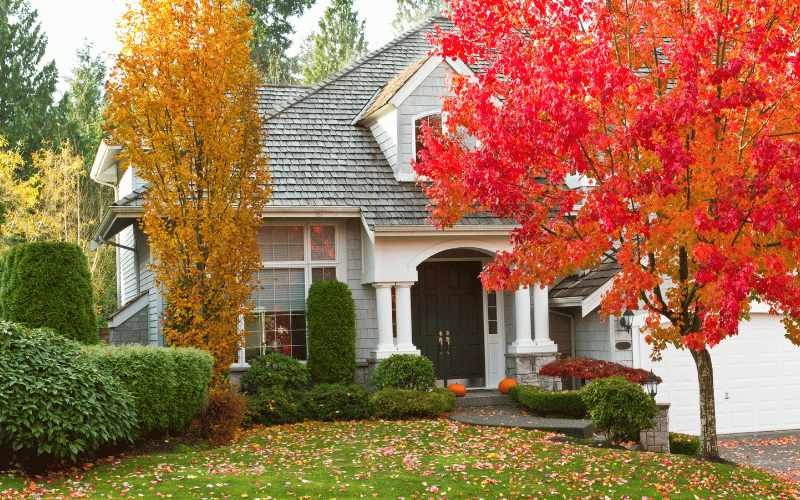 As seasons change, styles can too, and sometimes, you just need a refresh before the demotivating winter months ahead. Before it gets too cold and too dark and shoveling becomes part of your daily routine (except you, Florida), there's still time to tackle those fall projects around the home. Maybe you aren't ready, or you don't have the budget, for a full renovation home project, but there are still some great tasks you can undertake that are perfect fall projects for the season. Here are some of them.

Paint the Front Door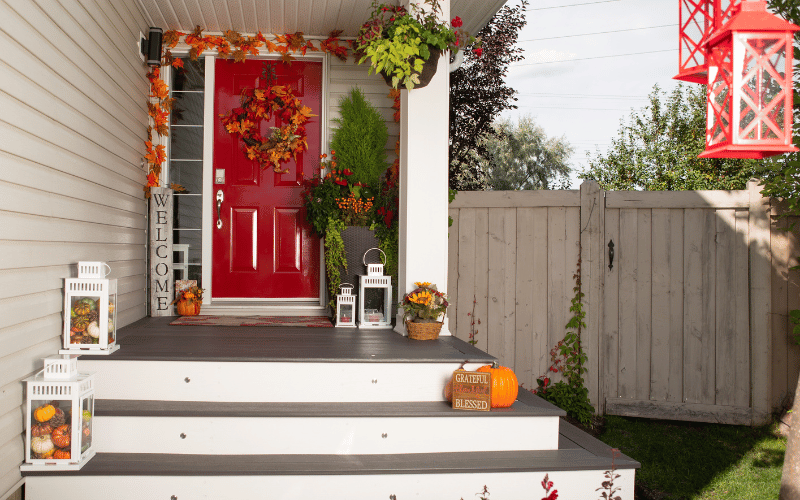 There are two good reasons to painting the front door makes a great fall project. The first, is that the cool allows the paint to dry better, and since you need to remove the door to paint it effectively, it also gives your home a nice burst of fresh air without causing you to freeze. The second is that whatever color you paint it, especially if it's a brighter color, makes it look fresh and thoughtful for any of your neighbors as they walk around the neighborhood enjoying the fall weather and colors.

Power wash the house and driveway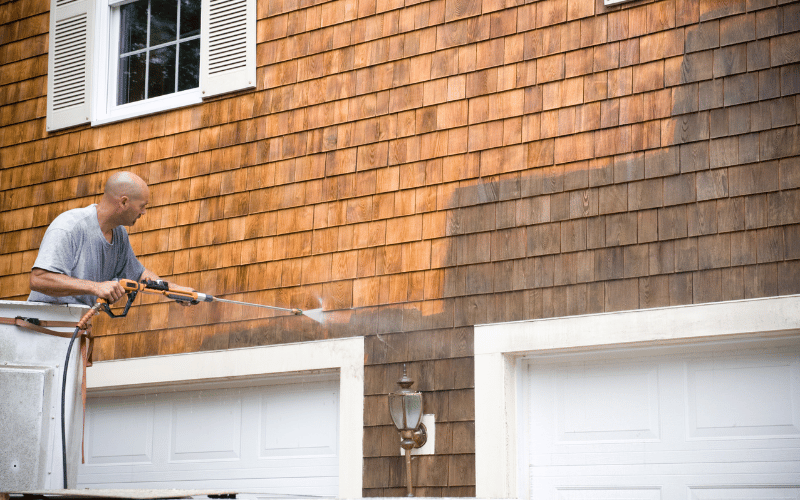 Power washing the house and driveway as one of your fall home projects is a good idea to make sure it's clean before it's coated in frost or snow, which can make it harder to wash off certain things come spring. Keep the siding free of dirt, mold, insects, etc. and rinse off any debris or dirt that's been caked over your driveway during the spring and summer. It's also a project that can take a bit of time, making it an ideal fall project, since you aren't stuck outside in the sweltering heat as you complete it.

Re-mulch your perennials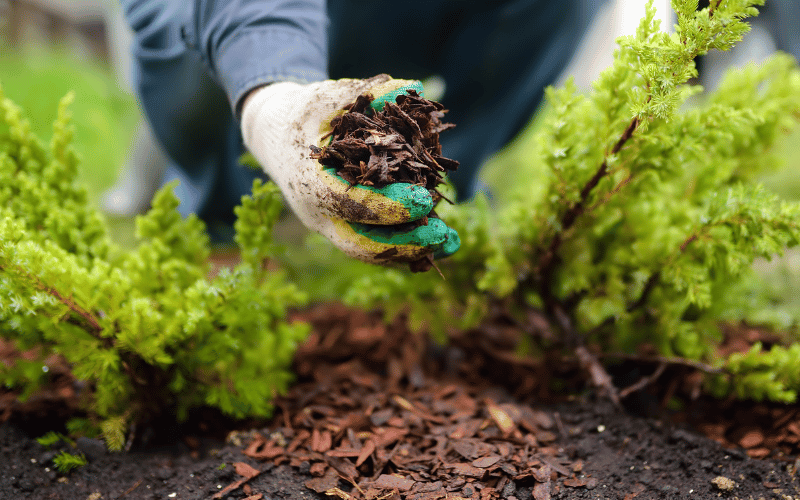 Not all home projects take place inside the home. You should re-mulch your perennials during the fall season because it helps to insulate your soil, providing a warmer, more pleasant environment for earth worms and other microbes. If they stay alive longer, due to their heated environment, they can remain active in your soil for longer, improving it.

Clean and store your garden tools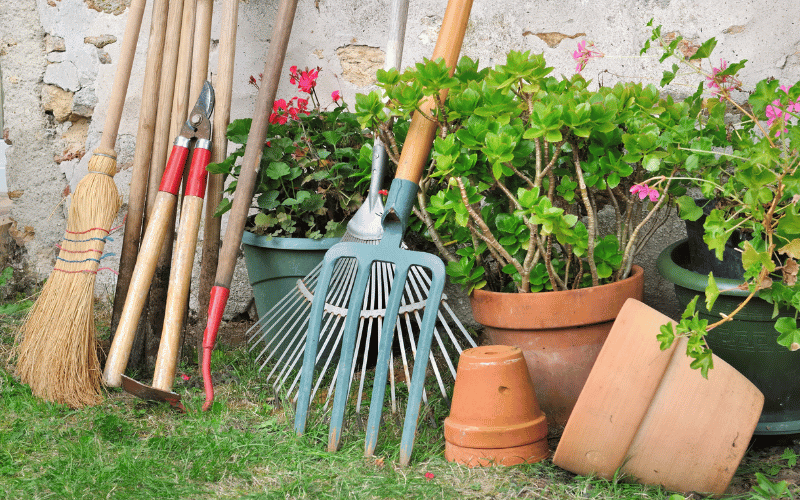 Fall brings with it, the unofficial end of gardening season. A fall project you need to do before winter is cleaning and storing your lawn and garden tools. Pay special attention to your tools with metal blades, as they need to be cleaned and protected from rust, so you don't have to continuously buy no ones, over winter. Cleaning them before storing them also means that when the conditions are just right to start your outdoor spring gardening, the tools are exactly where you left them and ready to begin the process over again.

Caulk or re-caulk your windows and doors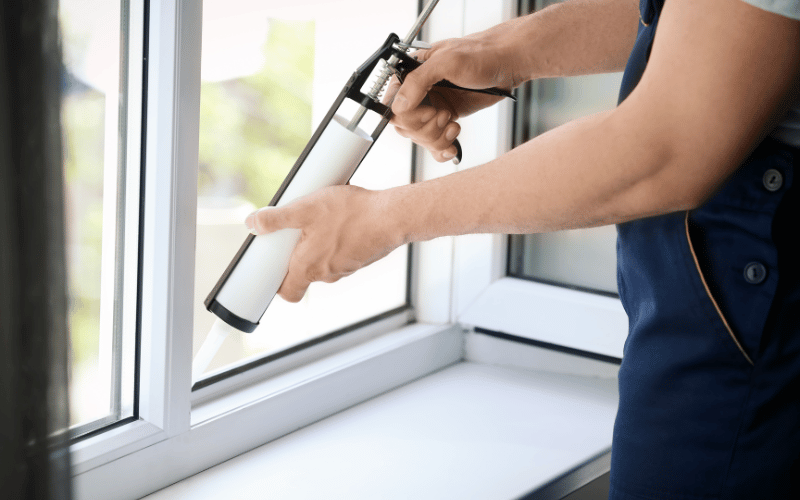 Winter weather brings with it colder temperatures, so the fall is the perfect season to take on the home project of re-caulking your windows and doors. Ensuring you do it before the winter comes helps keep your home comfortable during colder months and makes your homes HVAC system work more efficiently.

Clean your gutters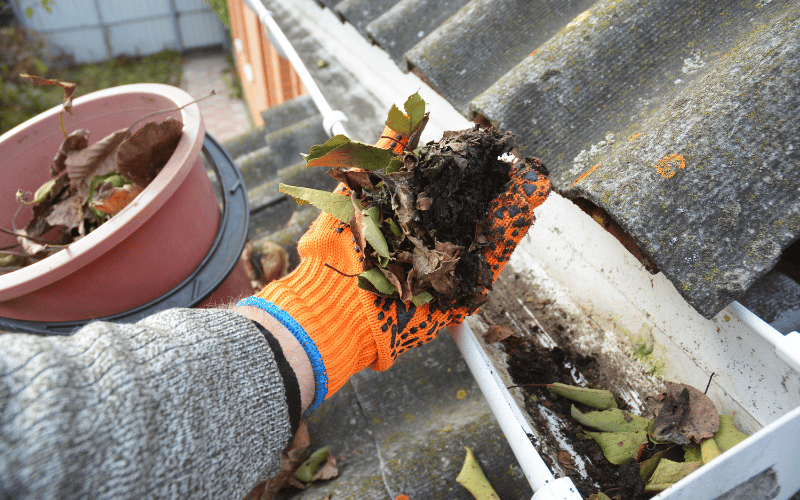 Since fall is known for changing colors, cooling temps, and falling leaves, cleaning your gutters is a very important fall project to take on before the frost or the snow. Cleaning them ensures that leaves don't clog your gutters, leading to leaking or flooding, which can not only be very costly to repair, but also very inconvenient.
Whether you're looking to enjoy an afternoon out, for some inspiration to give your home a seasonal refresh, or to tackle a much-anticipated home fall project, visit a local home show and connect with hundreds of local experts to help!