Who is Working in Your Booth?
There is no greater opportunity for face-to-face advertising than exhibiting at our shows. The qualified buyers come to you live and in person! Follow these quick tips when hiring and preparing your show staff and be sure to make the best first impression possible on the show floor.

Three quick tips:

1. If you want the BEST sales people, you have to be there. A "set it and forget it" strategy does not make for a successful show experience. The best way to get the most out of your show investment is to monitor what is happening on the show floor. That means you need to be present in the booth on show days.
2. Shows are not the place for sales training. When the doors open and the traffic appears at your booth your staff should be prepared and ready to go. Once customers are in your booth there is no time to spend reviewing products and services with booth staff.
3. Engage. Yes! It is that simple.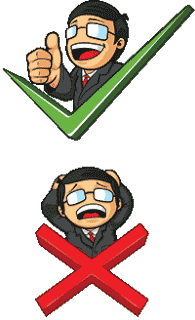 Do
Smile
Have a conversation
Ask questions
Agree on a next step
Engage



Don't
Harass
Put words in their mouths
Interrupt
Assume
Get mad


That's it! These are the keys to successful face-to-face marketing at our home shows. Talk to one of our sales consultants today to learn more about engaging with qualified buyers or call Sue directly at 440.248.5729 x 105.

Sue Huff
Vice President, Sales
Marketplace Events